UROVO has developed a series of shortcut tools and platforms for managing the entire device lifecycle, which has successfully broken through spatial limitations and bridged the gap among managers, users, and developers. These tools and platforms assist enterprises in facilitating device deployment, management, utilization, and development, saving 90% of manpower and time costs, while greatly improving management efficiency.
Device Lifecycle Management
Before using the device, device managers are required to set each device to its required status in advance. Error-prone manual adjustment is time-consuming and laborious. To facilitate the completion of device configuration, we have carefully prepared some tools that can quickly and accurately deploy devices in batches in advance.

Through NFC, a scan code, Bluetooth, etc.,
synchronizes the configuration of one device to another device quickly:
quickly synchronizing the Wi-Fi password and network settings
quickly synchronizing the application installation and scanner settings
quickly synchronizing the system settings
By simply moving the mouse, users can comprehensively manage the device from three dimensions: mobile application management,
mobile devices management, and mobile content management.

*Device recycling does not necessarily mean the end of the cycle, it may also be the beginning of a new cycle. If a device is lost, it can be restored factory setting remotely to erase all data to prevent information leakage.
Mobile Application Management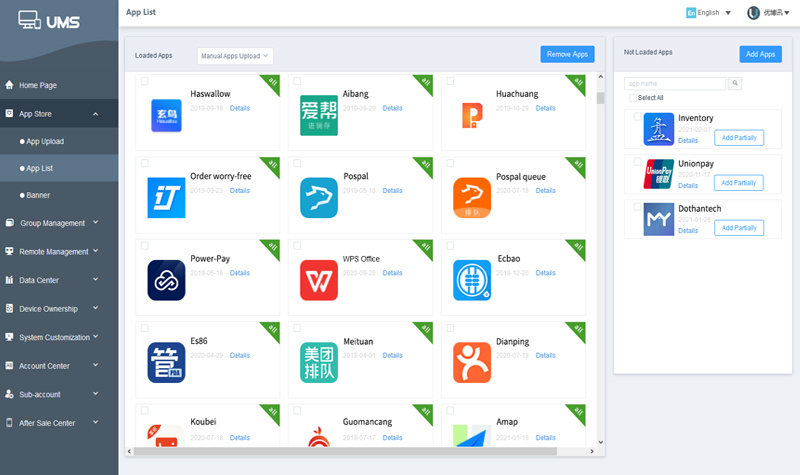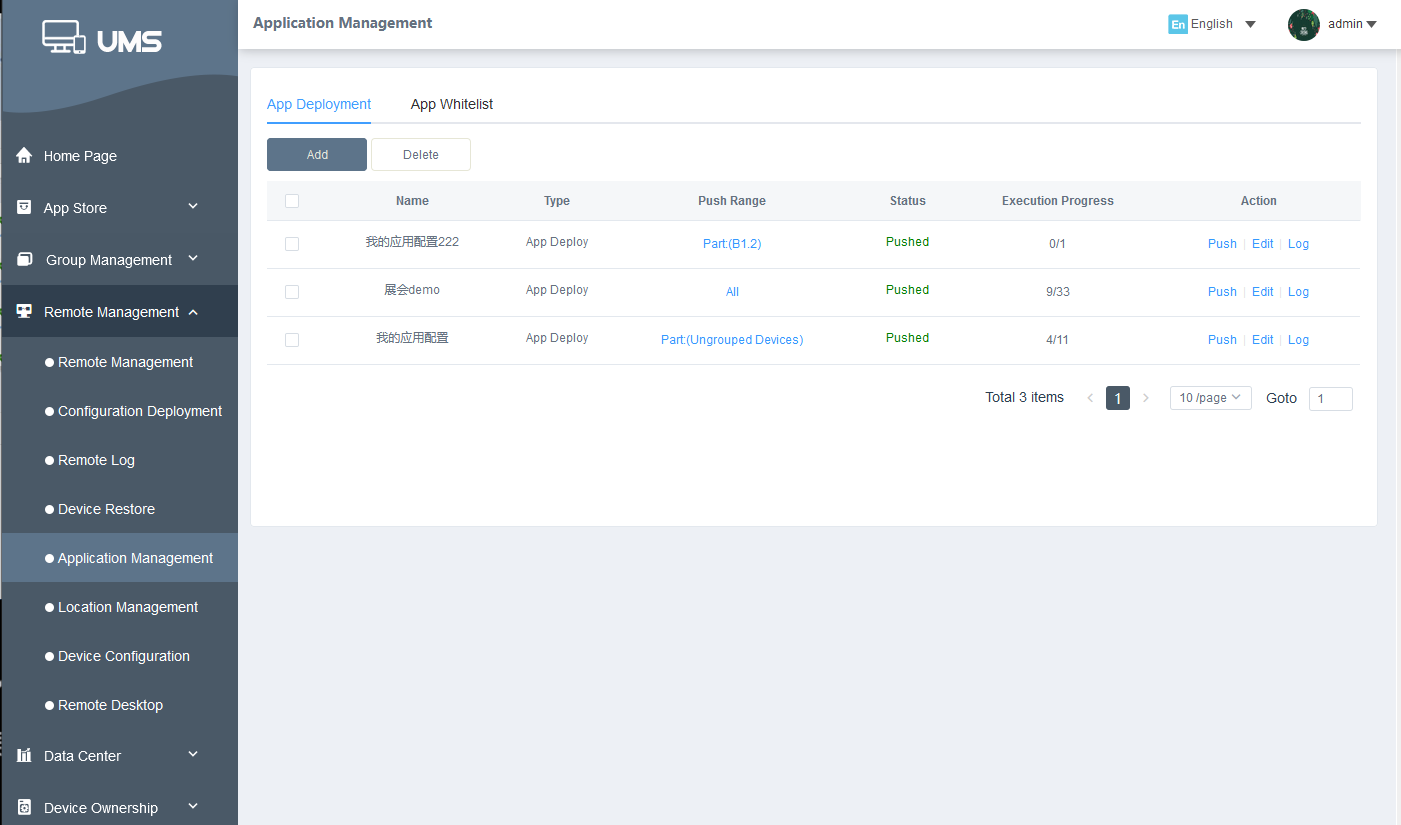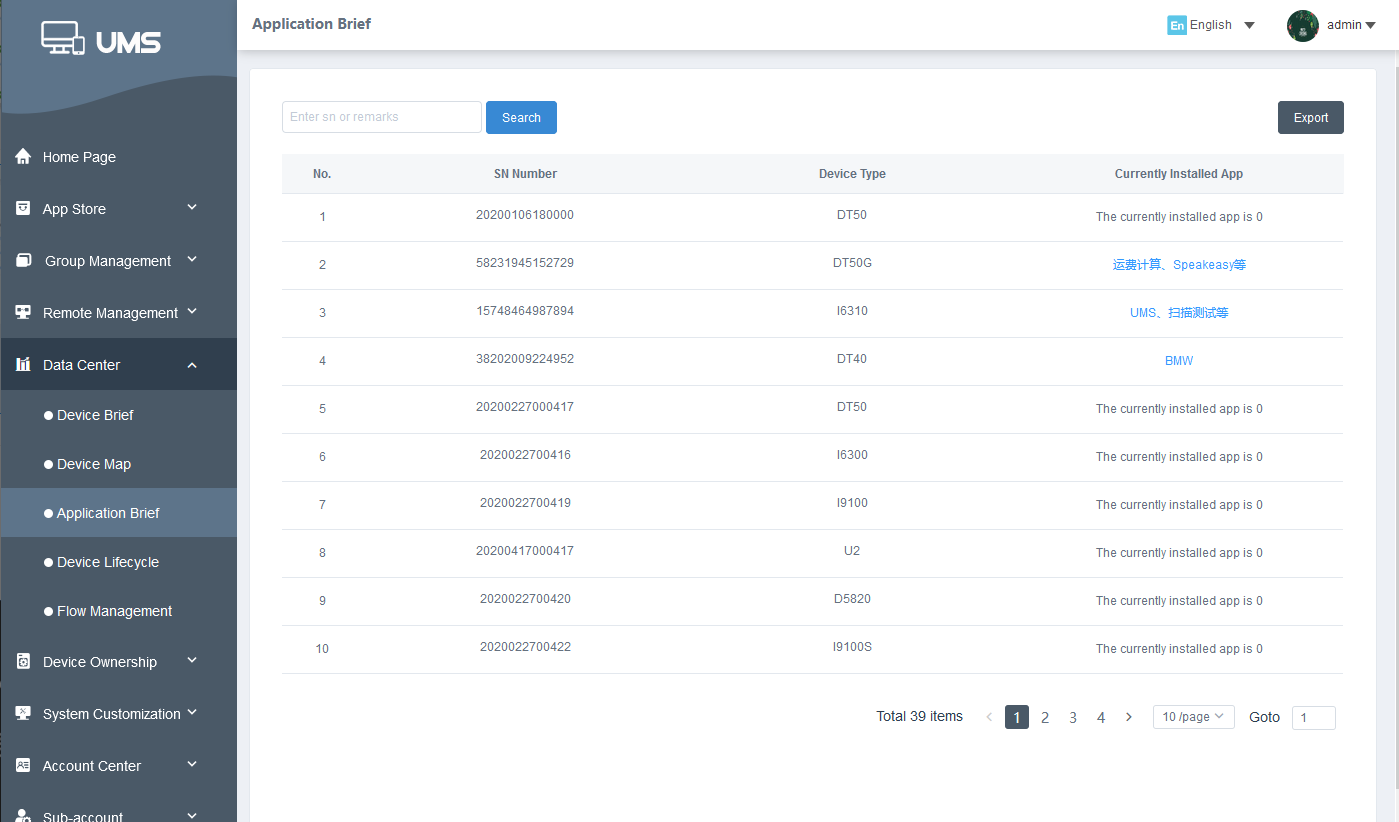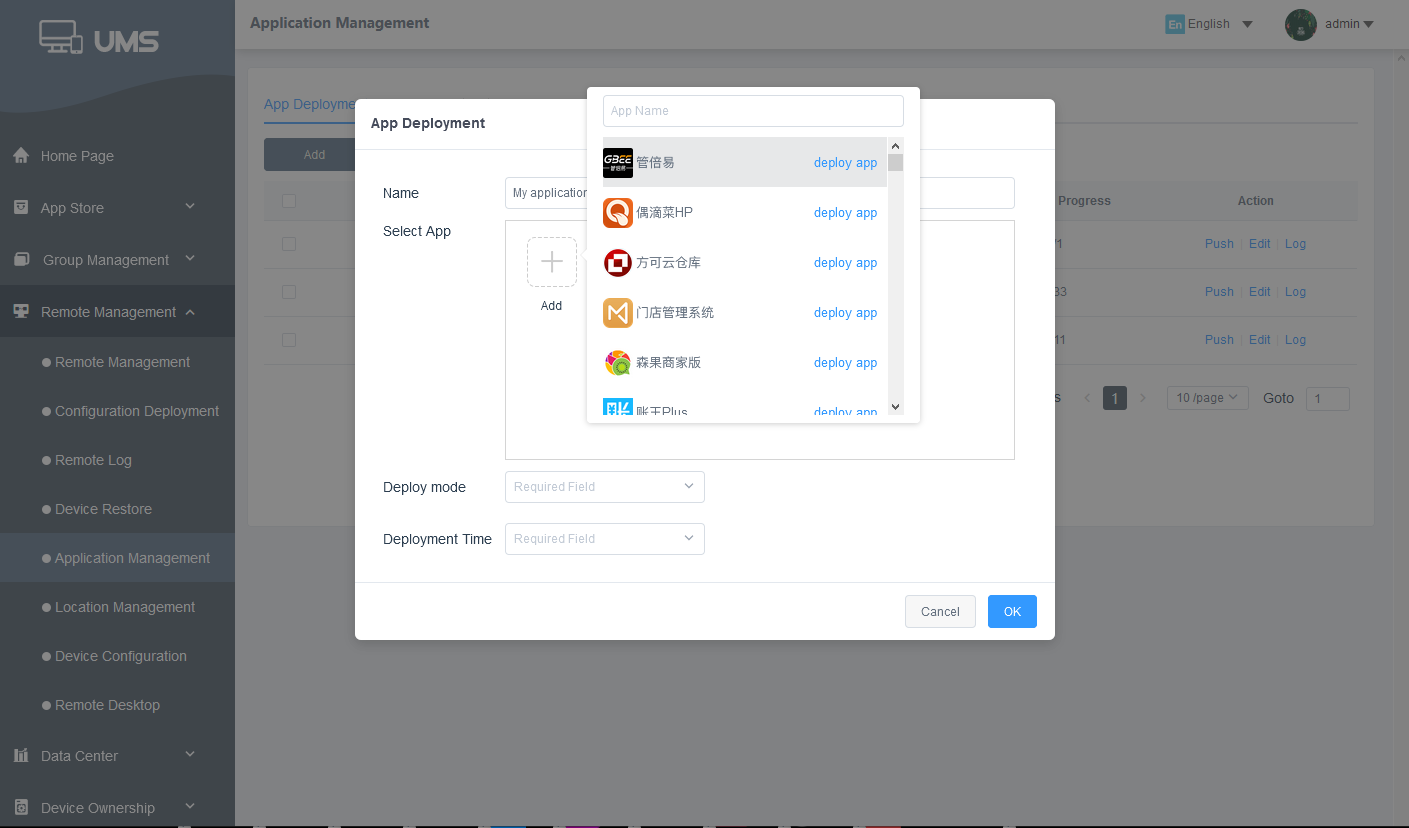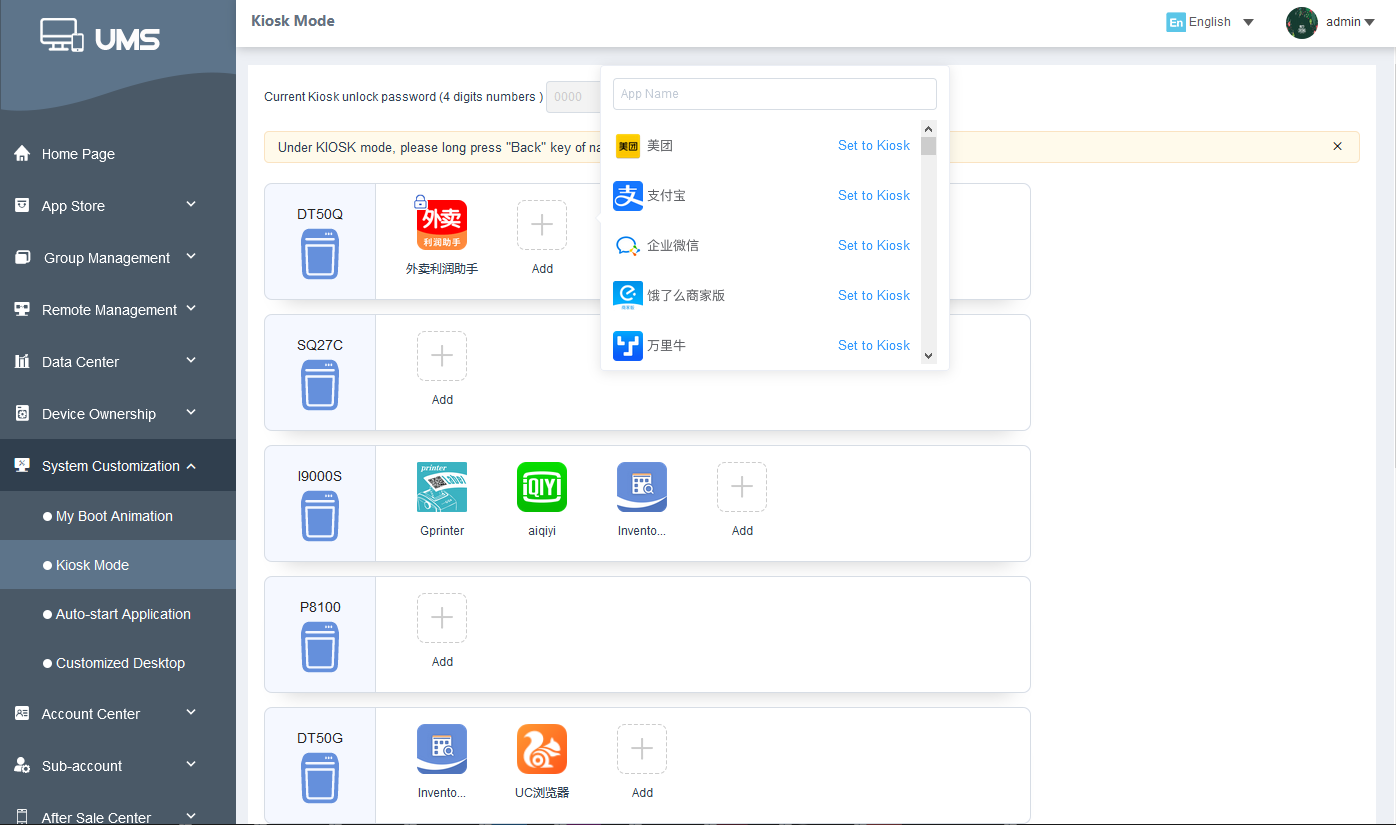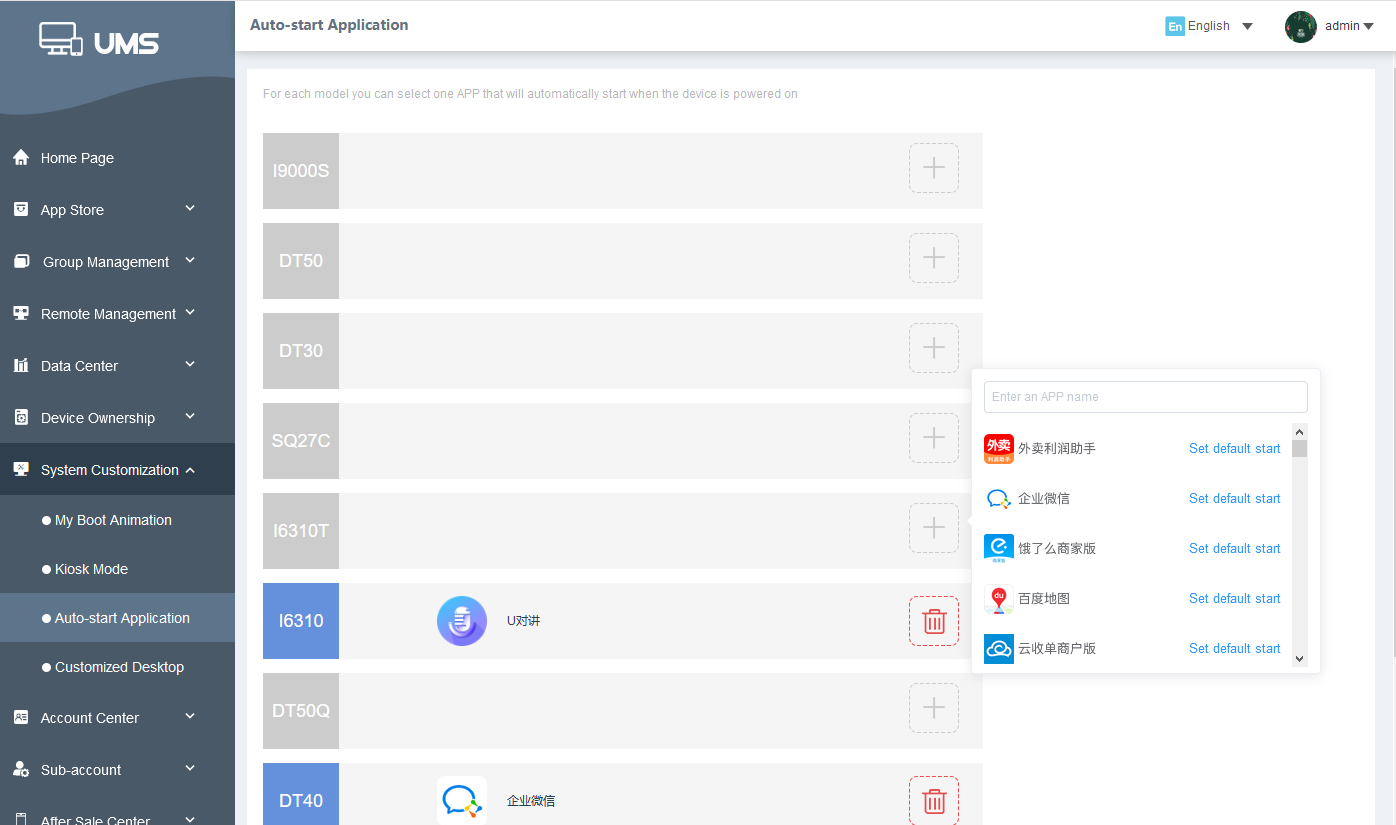 Mobile Content Management

Data security
High-security encrypted transmission is applied from the mobile end to the cloud end to prevent data from being stolen maliciously, & to ensure that important information is protected well.

Remote data clearing
Quickly distribute files to devices with one click
Enterprise document distribution
Quickly distribute files to devices with one click

Enterprise news push
Prush information with one click, convenient and fastnews push 
When an issue arises during device use…
Users can remotely capture the logs for device diagnosis. A comprehensive inspection over the device can regularly or from time to time be conducted to identify and analyze issues, with solutions produced from all levels, greatly reducing labor and time costs.